vancouver island wedding photographers
The island of Vancouver is magical! Waterfall of turquoise or emerald waters, huge sequoia forest, a profusion of wildlife, First Nations Art and tradition, this island is a gem...
From Tofino to Victoria, without to forget the so wild Sooke where we have decided to stay on and the Juan the Fuca Trail.
Let's discover it and fall in love with the incredible breadth of air of British Columbia, Canada. We know some places you will want to have your photo shoot.
We still have open dates for the upcoming summer wedding season of 2019,
last minute welcome!
PRE-WEDDING PHOTO SESSION - SOOKE, SHIRLEY
This couple from China, who live now in Victoria, choose to have their pre-wedding on the West Coast of Vancouver Island. We create a special and unique route for them between architecture and nature.
We catch bold colour and tenderness. Discover a full selection here and feel inspired.
ENGAGEMENT SESSION POTHOLES SOOKE
Funny and romantic engagement session into the snow into the wild of Sooke.
Winter colours and happiness for a full of energy couple.
FAMILY SESSION - THETIS PARK - VICTORIA
Only girls on this family shoot during winter on Thetis Park close to Victoria.
Annette wanted to offer something special right after Christmas. Photoshoot with her daughter and grand daughters into the wild, before to go back to Ontario was the perfect one. Have a look on the full selection.
campbell river - boudoir photographer - VAN ISLE
We spend the afternoon shooting a beauty for her birthday, into the wild of Campbell River, for a memorable boudoir session.
Vancouver Island view
Fall in love with beautiful BC and landscapes of Vancouver Island, powerfull and magic. From forests to waterfall, from wild beaches to mountains, so perfect places to organize a engagement or wedding photoshoot.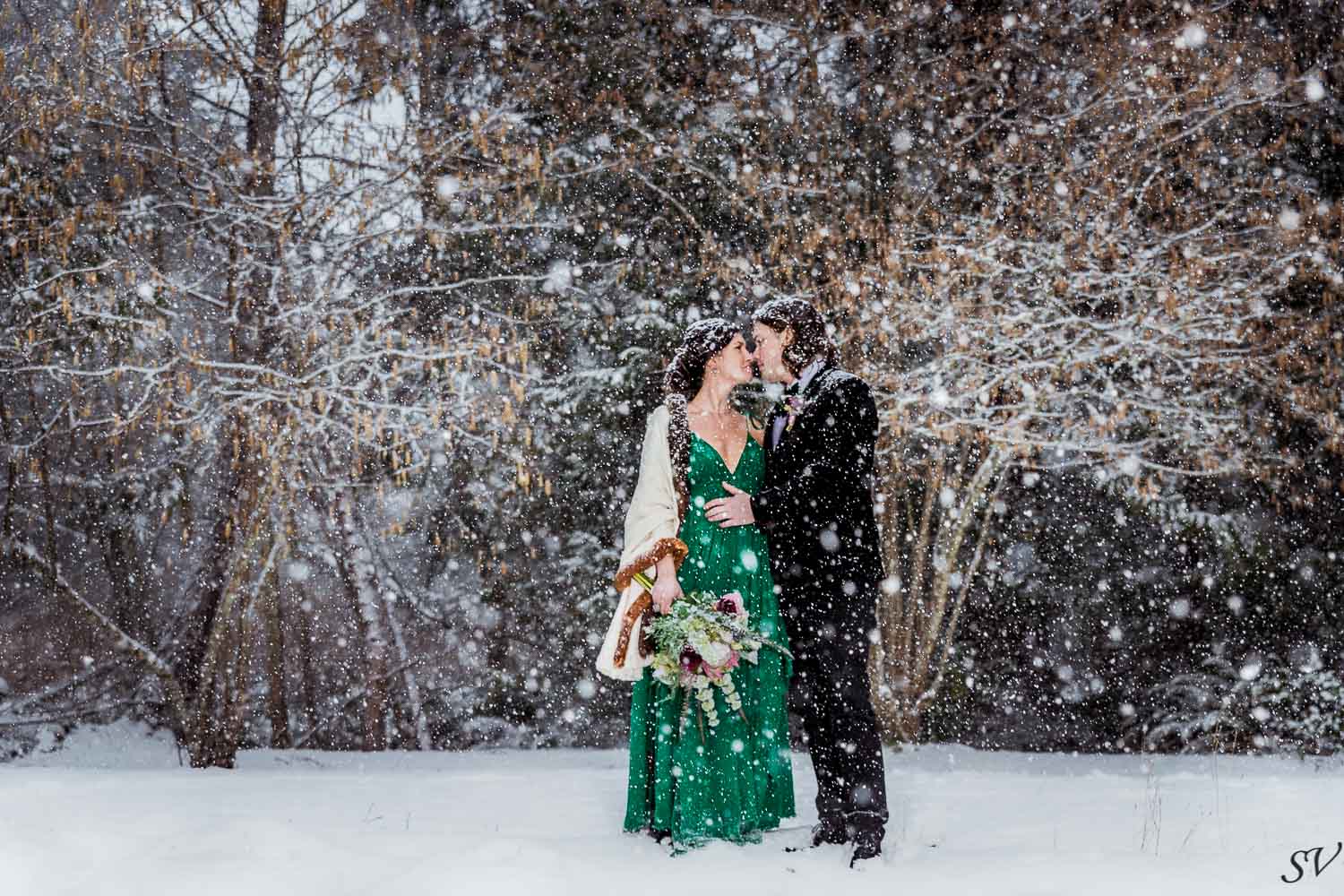 ELOPEMENT SESSION ON THE WOOD - COBBLE HILL
Surprised by the snow who hit our island for a week. We saw that like a good sign to create amazing and fairy Love story shoot. Click on the image to discover the beautiful elopement of this bride and groom in Cowicah Valley, during winter and let's be inspired by colors and mood.
COWICHAN VALLEY - STYLED WEDDING SHOOT FOR ROCKY MOUNTAIN BRIDE MAGAZINE
Feel inspired with the moddy skies fall session in Cowichan Valley (Duncan) and be relief if it's getting rainy for your wedding ! It offers amazing and dramatic view you will love to watch again and again !
We were honored to be published on Rocky Mountain Bride Magazine for this shoot.
LANGFORD - BOUDOIR - VAN ISLE
When we met this amazing woman for the first time, they always told us Boudoir session is something they want to do for a very long time but never find the good moment for or the right personn.
It's an honor to be the ones who will capture the intimate moments for them, to give them self confidence and that unique gift.
Sooke couple photographer - MYSTIC BEACH- VAN ISLE
We have the honor to met this couple from Victoria who show us their love for each other and for nature. Click and follow us on our journey of a day in Vancouver Island, close to Sooke and Mystic beach, by hiking on a beautiful sequoias forest and arrive on the amazing waterfall falling into the ocean...Engagement photoshoot in Victoria area.
ADVENTURE COUPLE SESSION - FROM PORT RENFREW TO SOOKE
Couples who visit our beautiful Vancouver Island will pass on Mystic Beach for sure. The island is Worldwide famous cause of the waterfall that dive on the ocean. Pretty cool right? We were exploring the west coast with this couple from Sombrio Beach to Sooke. After having fun between rocks and waves, let's warm up around the wood fire and enjoy this precious moment together. We take care of memories for you.
ENGAGEMENT SESSION - EAST SOOKE
Feel inspired with this adorable couple and their engagement shoot into the wild of the so beautiful Aylard Park on East Sooke. Feeling small between huge rocks, having fun with the so cute frenchie bulldog on the wild beach, breezing deeply on the top of mountain with nothing than blue sky, enjoying the sunset time on the golden field. Simone and Jeremy (& Winston ;) offered us an amazing afternoon ! Can't wait to see them again and again !
STYLED WEDDING SHOOT - SAANICH FOR STRICTLY WEDDINGS
"This smash-sensation could go down as a country-chic favorite of ours with its moody drama playing out in bold reds and striking black accents. Equal parts laid-back without losing its glamorous and alluring charm, this is elevated winter rustic barn wedding romance at its finest. An old loft barn at the Kildara Farm in North Saanich, Vancouver Island. SV Photograph nailed the vibe in spades and they imagine to create a floating rose floor that has single stems and lush blooms peering through the rustic planks that we are obsessing over. Every frame unfolds a love story between the real-life couple, Lorina and Rob. Get ready to dive into this gorgeous gallery that is about all about an elevated winter rustic barn wedding romance that just so happens to be completely steal-worthy. " STRICTLY WEDDINGS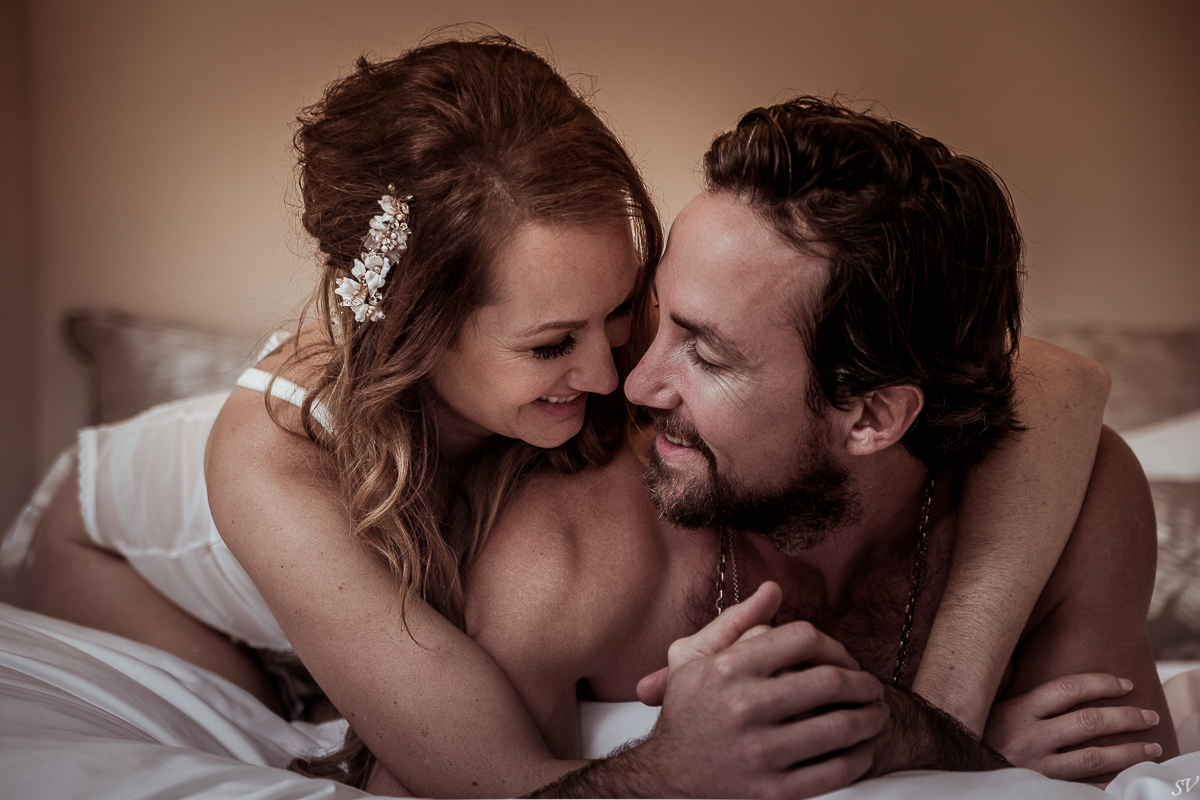 BRIDAL BOUDOIR AS COUPLE - MAPLE BAY MANOR - COWICHAN VALLEY
Beautiful couple on their boudoir session during their stay on Maple Bay Manor. Bridal lingerie and soft light for a romantic atmosphere. Feel inspired with their love.
poet's cove - pender island - commercial shoot
As Commercial Photographers, we have the pleasure to discover amazing and luxurious place around Vancouver Island and British Columbia. We took a ferry to get to the Pender Island on Gulf Islands. We made outdoor shots for the Hotel Poet's Cove, one of the most beautiful and famous hotel in Vancouver Island. We experimente also the new carte of the Chef and make photography for the spa and gym facilities. Rooms on cottages or into the main building are very comfortable and we photograph them as they are.
Engagement, honeymoon, just in love...
Our gallery of lovers, from Utah to California, from British Columbia to Tahiti, we capture your love and your beauty.
Wedding Photographers
Check our wedding photos here, we travel from Seattle to Bora Bora, from Moorea to Victoria to catch their precious moments of your life.
Commercial photoshoot
Lodges and small hotels we shoot in Vancouver Island. Need to stay there sometimes, so beautiful...